Tess Graham's many media appearances include TV documentaries and major news channels, talk back radio and features in many print publications in Aus, UK, NZ and US. Here is a sampling of the media outlets that have featured her expertise.
 Television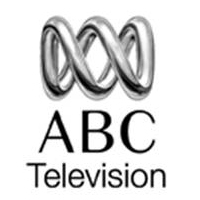 BBC1 TV QED, "Breathless"  August 1998
TV documentary, produced by Norman Stone, about the effectiveness of Professor Buteyko's techniques. Watched by 7 million people in the United Kingdom.
The National Health Service (NHS) could save a fortune in drug costs if asthmatics used a simple breathing technique, according to claims made in a BBC TV programme.
ABC TV Quantum, "Breathless" April 1999
     -the BBC documentary, shown twice in Australia.
Two million Australians suffer from the agony of asthma. Each year, more than 700 of us die from what has become Australia's most widespread chronic disease. In this special half-hour program produced by the BBC, we join three severe asthmatics as they undergo training in the Buteyko method. The results are astonishingly successful.
Channel 9, Sunday Program, February 1996
Channel 7 Today Tonight
– Snoring causes couples stress
WIN News Wagga, Nov 2012
Radio interviews  
Sports Dr Radio with Dr Bob Weil – 'Breathing for Sports Performance' – Nov 9, 2016 – Chicago IL
Read My Lips – Bonnie D Graham – New York – April 27 2015 – Interview with Tess Graham starts at 30 min point
Maggie Linton Show – Washington DC – April 1st, 2015
Corporate Talk with Charlie and Eva – Cincinnati, USA, February 23 2015
Nine to Noon with Kathryn Ryan – Radio New Zealand Feb 17, 2015
Sports Dr Radio with Dr Bob Weil – 'Oxygen for Athletes' – Jan 28, 2015 – Chicago
Preferred Radio with Joel Markel – Dec 27, 2014 – New Jersey
What's In Your Hand with Rick Young – WHCR 90.3FM – 31 Oct 2014 – New York
Afternoons with Sonya Feldhoff – ABC 891 Adelaide
Drive with Gary Hardgrave – 4BC Brisbane
Drive with Mike Welch – 2CC Canberra
Drive with Luke Grant –  2GB Sydney
Mornings with Alex Sloan – ABC 666 Canberra
Morning – Talk-back –  2UE Sydney
Breakfast Afternoons with Belinda Heggen – 5AA Adelaide
What people say about Tess Graham:
 Thanks for joining me on "the sports doctor". You were a great guest with great info. Dr. Bob Weil, Sports Dr Radio
 Thank you so much for joining us on The Maggie Linton Show. We greatly appreciated the interview. Maggie, Maggie Linton Show
 Thanks so much! We really enjoyed having you on the show. We learned a lot! Eva and Charlie, Corporate Talk Radio
 Thank you, Tess, for being such an informative, articulate, passionate and delightful guest on Read My Lips Radio this evening. Bonnie –
bonnie d. graham akaRadioRed
Print Media

RADIO: Chicago, Illinois, 9 Nov 2016
Dr. Sean McMillan, sports medicine specialist & orthopedic surgeon returns along with previous guest Tess Graham, physical therapist, breathing performance coach & author. Listen in at: 
http://bit.ly/2fUDCJM
Body+Soul  News Limited 20 April, 2017


Why you need to re-think this popular stress management technique – By Lana Nowakowski
Taking deep breaths can actually exacerbate your anxiety.
For MEDIA KIT including one-sheet with story ideas, bio, images and Q and A – see Media Kit
Books, Articles and Publications
Relief from snoring and sleep apnoea (Penguin 2012)
Relief from snoring and sleep apnea (US edition 2014)
Asthma recent research findings (1997)
Self-management of asthma through normalisation of breathing: The role of breathing therapy (1996)
For media inquiries or to set up interviews with Tess Graham call 61 (0) 2  8188 1343

or admin(at)BreatheAbility.com  or contact us
Working on a Story?
Tess Graham is a leading expert on how to improve your health, sleep and energy by getting your breathing right. She has frequently appeared on or been featured in radio, television and print media since 1993, in Australia and abroad.
Count on Tess for quotes and commentary on health issues related to breathing including:
Snoring, sleep apnoea, poor sleep and insomnia
The effects of snoring and sleep disruption on relationships
Asthma, hayfever and nasal problems
Anxiety and panic disorder
Breathing, sleep, behavioural, ADHD and orthodontic issues in children
Three breathing essentials for restful sleep, better health and more energy
Breathing and sports performance
Interview with Tess Graham by Feng Shui master, Roseline Deleu – here